How to change the URL of your profile
2 min read
The standard format of the URL
When you create your Vitaely profile, we will automatically create a URL for your profile. As an example, this will be something like: vitaely.me/profile/4K6y8GFtKAbn6r34EtRM2bnQQpq2.
To allow anyone to see your profile, simply share your profile URL. You can even use your profile on a job application that asks for a link to your website.
The standard profile URL is fine for sharing your profile and allowing people to view it, but it can be better.
Why would you want to change your profile URL?
To make your profile feel more your own, you can now create a custom URL on the first-level directory of vitaely.me.
As an example, this could be something like: vitaely.me/aaronbutler.
But why would you want to do this?
Adds a personal touch to your profile

Easier to share as the URL can be shorter

Makes it easier for people to find you on search engines

Looks cooler
How do I change my profile URL?
There are two ways to edit the URL of your profile:
1. When setting up your account
After creating the username and password for your account, you will be given the option to choose what type of URL you would like for your profile.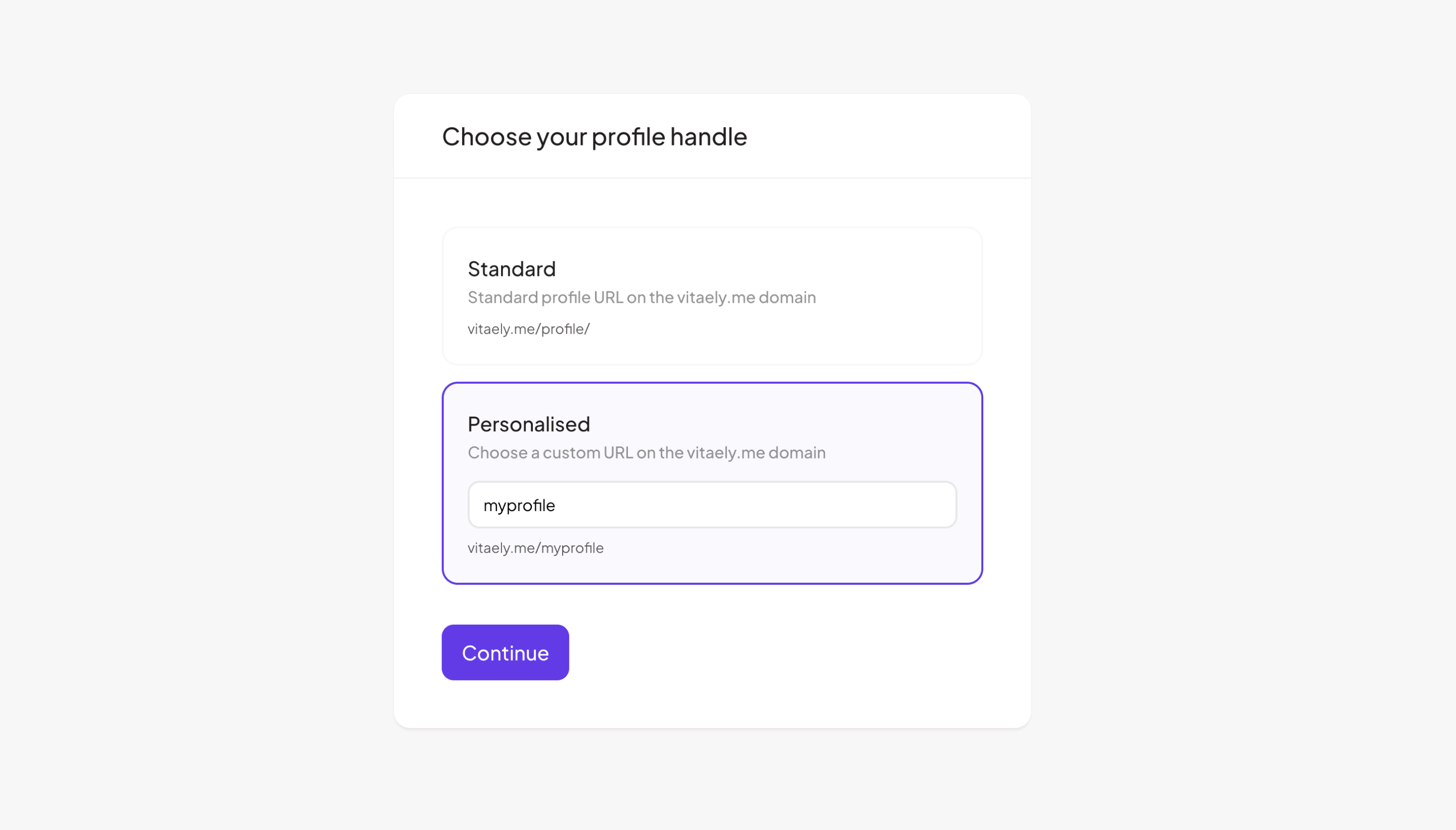 2. In your account settings
After you have set up your account and created your profile, you can edit the URL of your profile at any time from the Settings area of your account.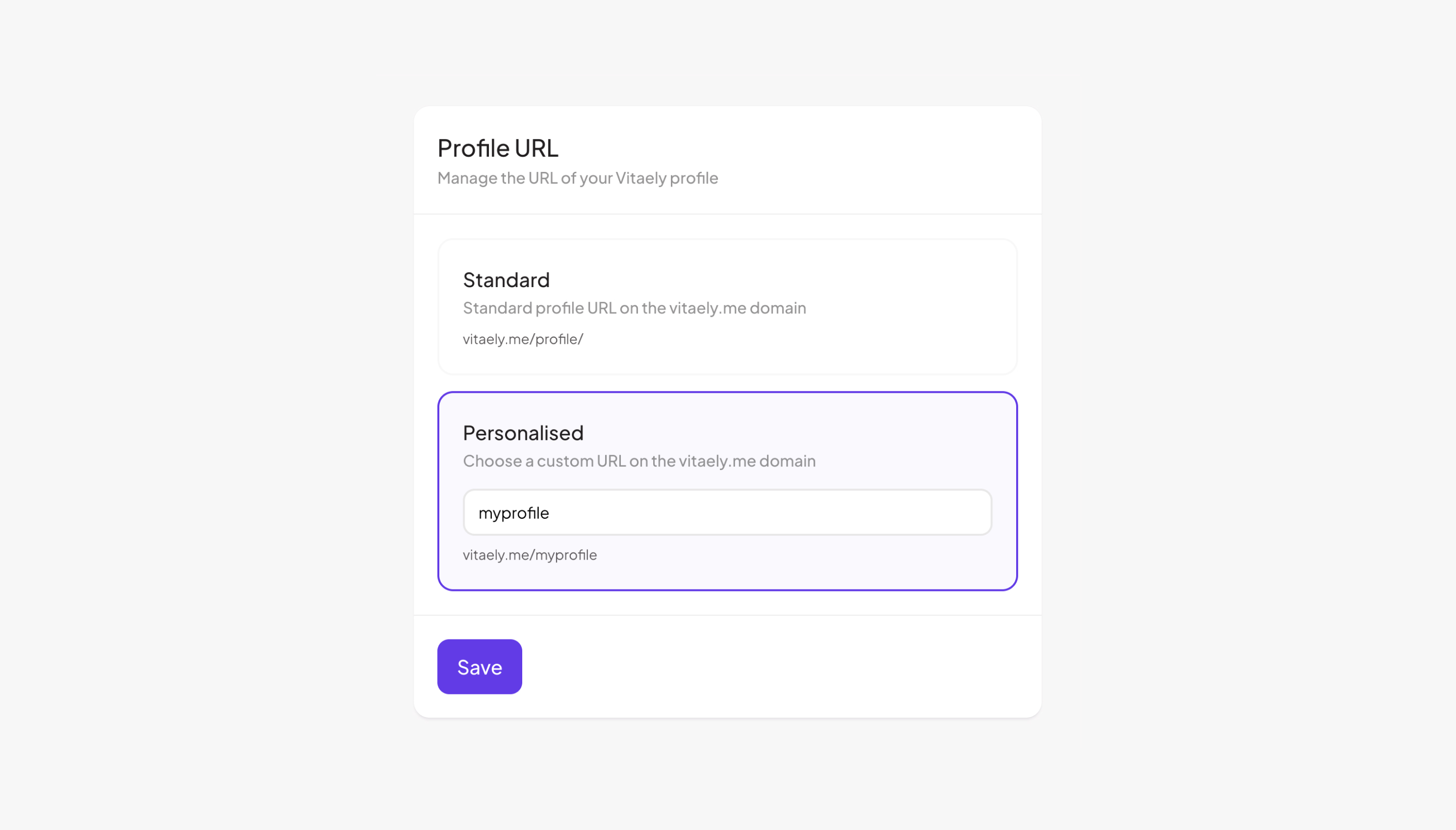 Premium feature
To change the URL of your profile, you will need to upgrade to the Premium plan.
How to upgrade your plan
To upgrade your plan, log into Vitaely and go to the settings page of your Vitaely.me account.
Head to the "Plan" section and click "Upgrade" on the Premium plan. Complete the payment in the secure Stripe Checkout portal and you're ready to resync your profile.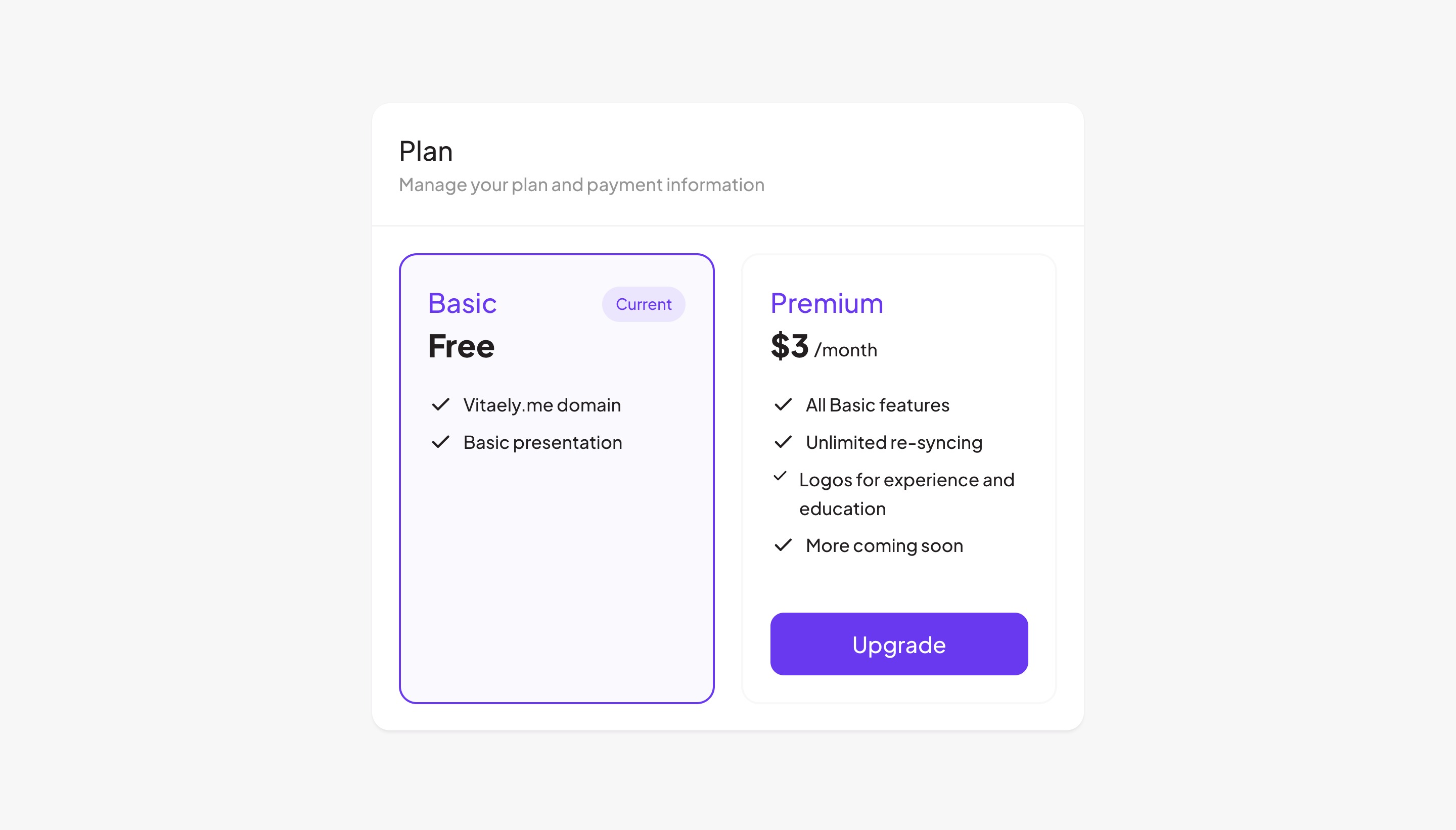 Create your online resume in 2 minutes
Stand out from the crowd. Use your LinkedIn profile to create your very own professional landing page.
Get started